Monachain is a blockchain platform for businesses that can be applied in all industries,
such as finance, logistics, and energy.
Try Monachain to experience a blockchain service specialized in business environment!
Take a look at the Monachain platform configuration.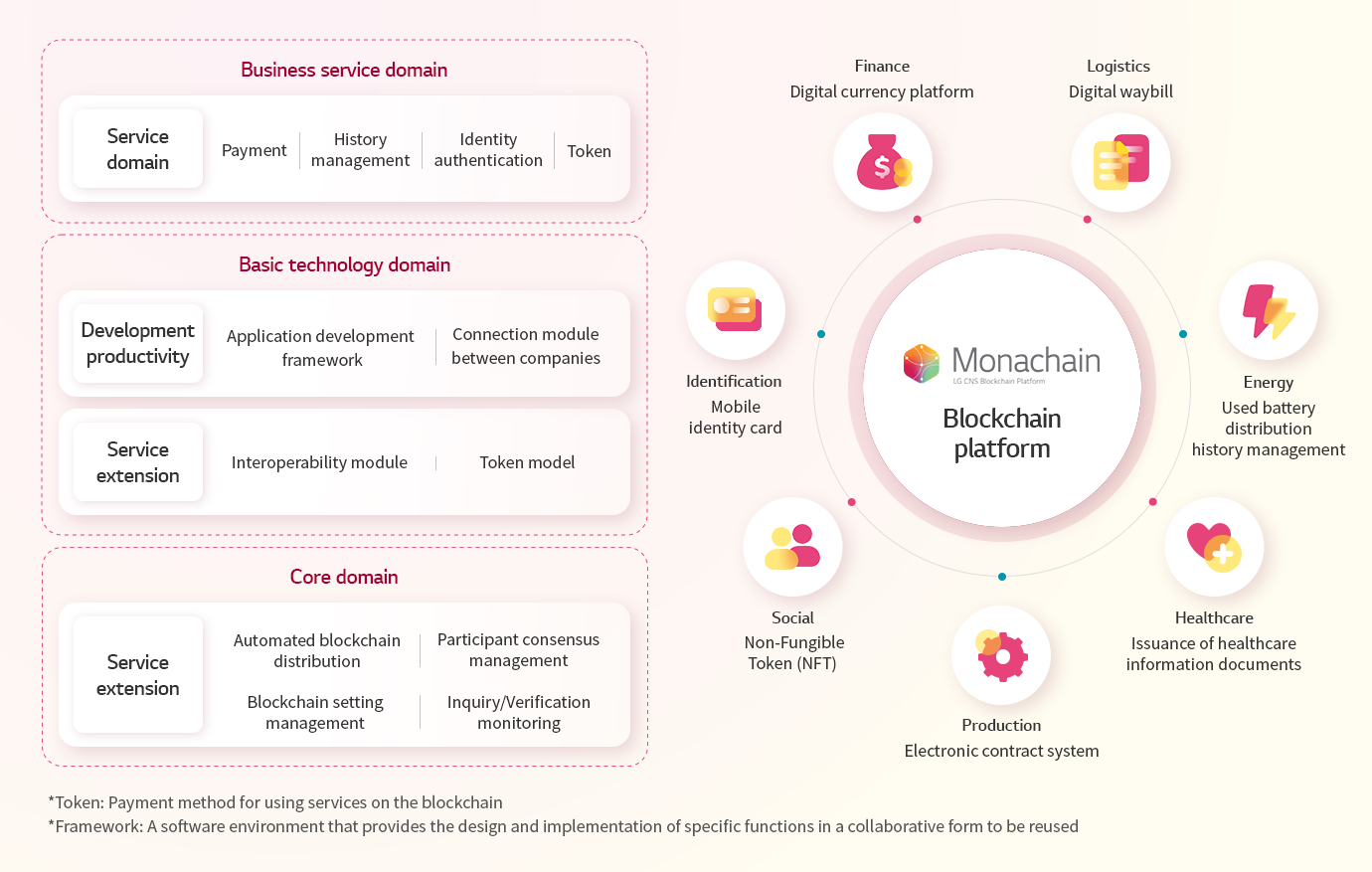 *Component: Technology of assembling pre-built software module when developing the necessary application technology
Here are some examples of customer experience innovations created by Monachain.
LG CNS has introduced a transparent distribution management system that allows you to eat imported foods with confidence.
LG CNS established a 'blockchain-based food safety data platform' with the Ministry of Food and Drug Safety. This platform, implemented by Monachain, offers information necessary for importing food, such as sanitary certificates, import declarations, and test results. The blockchain blocks the possibility of forgery and falsification of various certificate data, and establishes an environment where consumer can eat with confidence by verifying imported food information.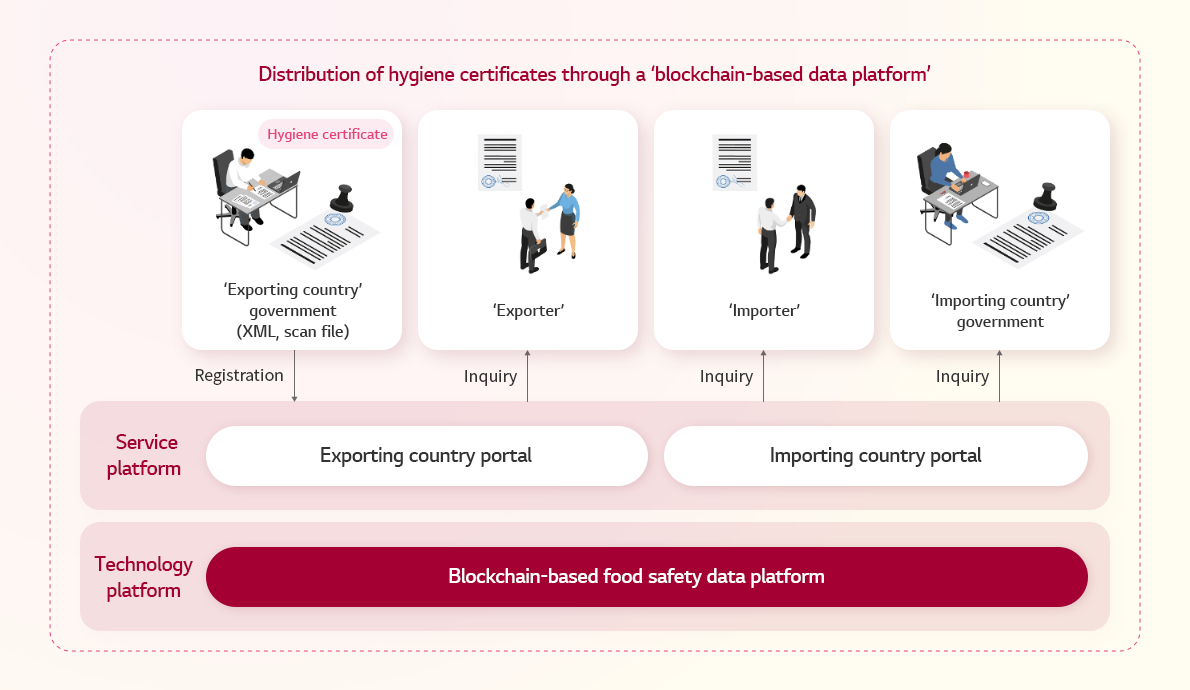 LG CNS established the local gift certificate platform of KOMSCO and operated the service.
The local currency platform "Chak" of KOMSCO was built based on Monachain of LG CNS. LG CNS supported blockchain technology to ensure a more transparent transaction of paper local gift certificates. Currently, it is being used by local governments such as Seongnam City and Siheung City.
* SDK : software development kit
* API : Application Programming Interface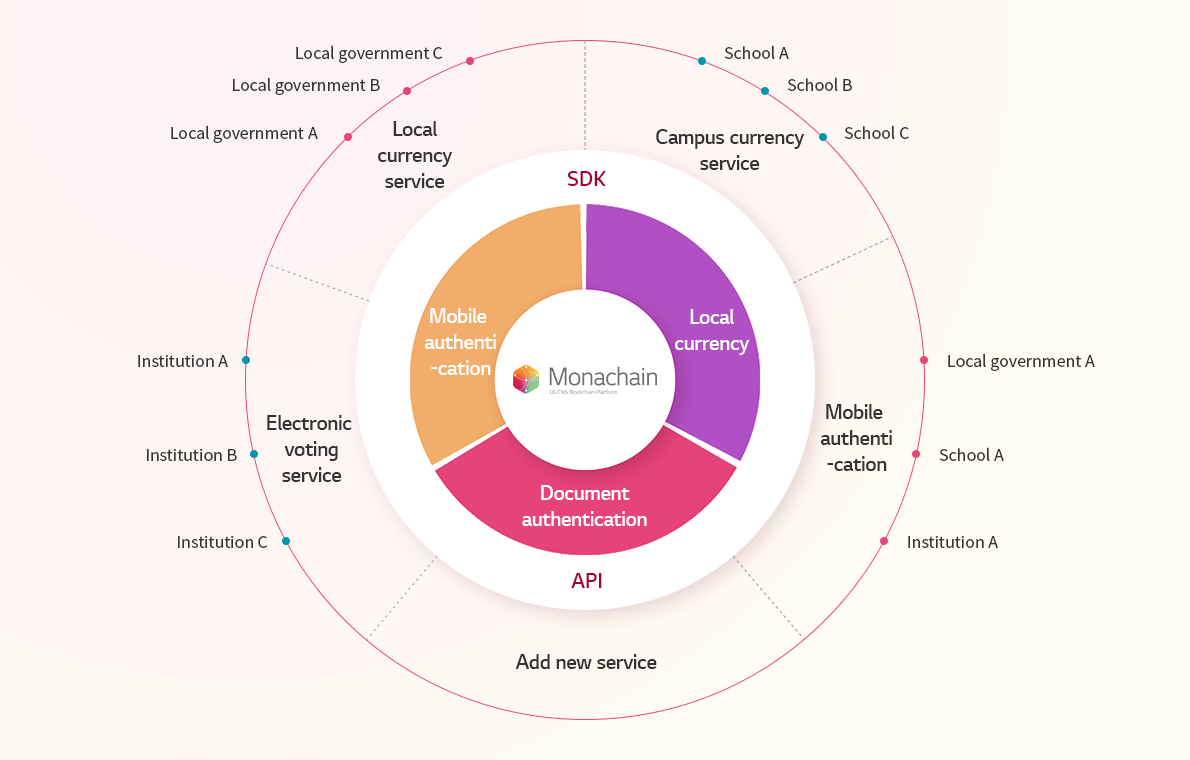 Contact the DX expert
of LG CNS directly.
Contact us