CloudXper ProOps is an LG CNS cloud professional operation service brand.
With CloudXper ProOps, LG CNS is promoting 'The New MSP' business, which integrates infrastructure,
application systems, security, and professional services for optimal cloud operation.
* The New MSP : LG CNS's new business model that operates the optimal cloud from a DX perspective based on expertise in customer work and system structure,
as opposed to existing managed service providers (MSPs) that only provide cloud infrastructure management services
What are your concerns?
Do you want to optimize your cloud costs?
Cloud resources are allocated in real time according to system usage to prevent overcharging.
Do you want to integrate on-premises and cloud environment operations?
We efficiently manage your existing infrastructure and cloud together.
Do you want to quickly adopt new cloud technologies?
We support the rapid adoption of various cloud technologies such as serverless and containers.
Are you worried about cloud security?
We provide thorough cloud security services to prevent sensitive information from being exposed to external parties.
LG CNS integrates infrastructure, application systems, security, and expert services for optimal operation of customers' clouds.
LG CNS has been providing IT services for over three decades and is well aware of the work and systems of numerous companies in the finance, manufacturing, and service sectors. In addition, we are recognized as the best cloud company in the industry for having more than 10 years of cloud experience.
Check out the core services
provided by LG CNS CloudXper ProOps.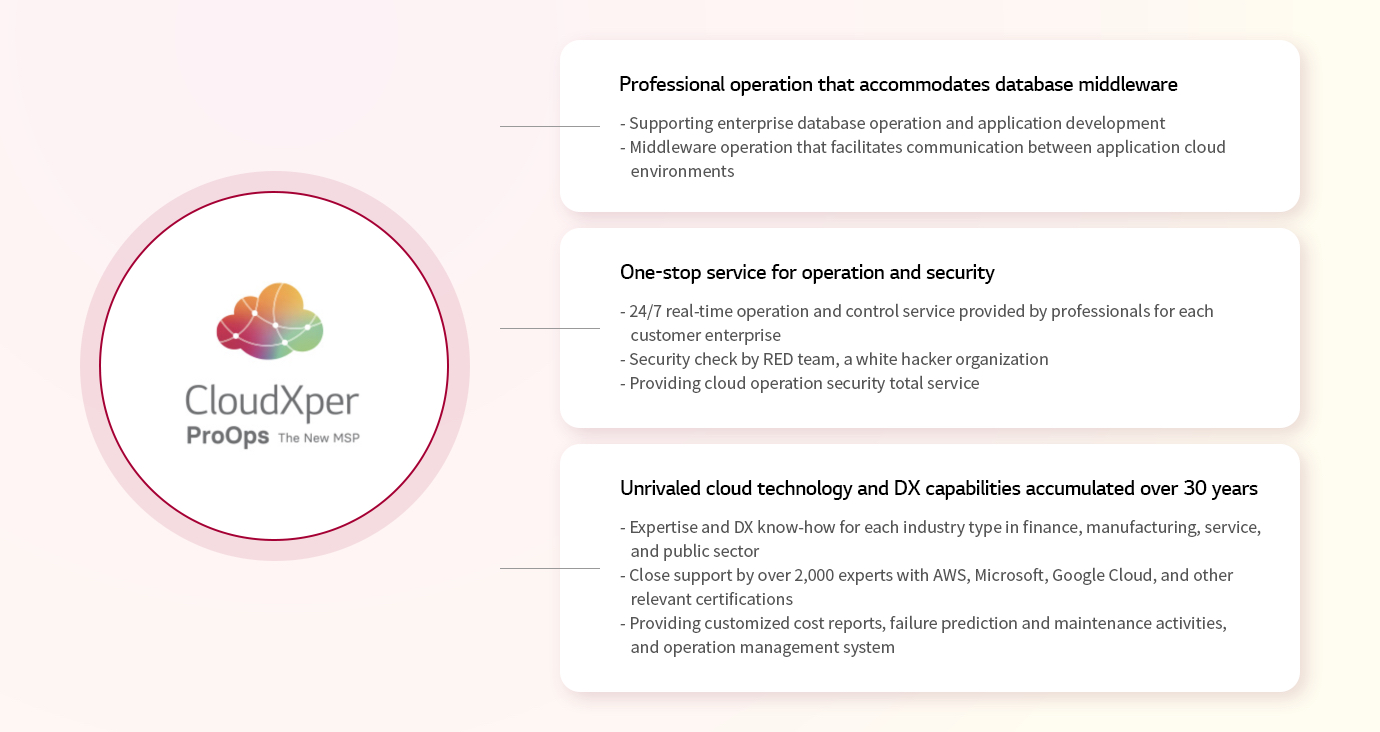 Contact the DX expert
of LG CNS directly.
Contact us