SINGLEX is LG CNS's SaaS (software-as-a-service) platform that integrates
LG CNS's in-house developed solutions and global best solutions across all business areas, including sales, manufacturing, purchasing, and human resources. We introduce appropriate new technologies and provide the optimal combination of solutions based on the analysis of customers' IT environment and business process. It is a subscription service where users only pay for the amount they used after accessing the cloud and selecting the desired solution.
* SaaS(Software as a Service) : Rather than purchasing software products, it is a method of accessing the cloud and paying a subscription fee to use only the services the user desires for a certain period of time.
LG CNS SINGLEX
provides SaaS solutions across 14 business areas.
SaaS utilizes the cloud to offer solutions. For customers, only the internet connection is required and there is no need to build additional hardware or infrastructure.
Customers can conveniently use the solution by accessing the cloud.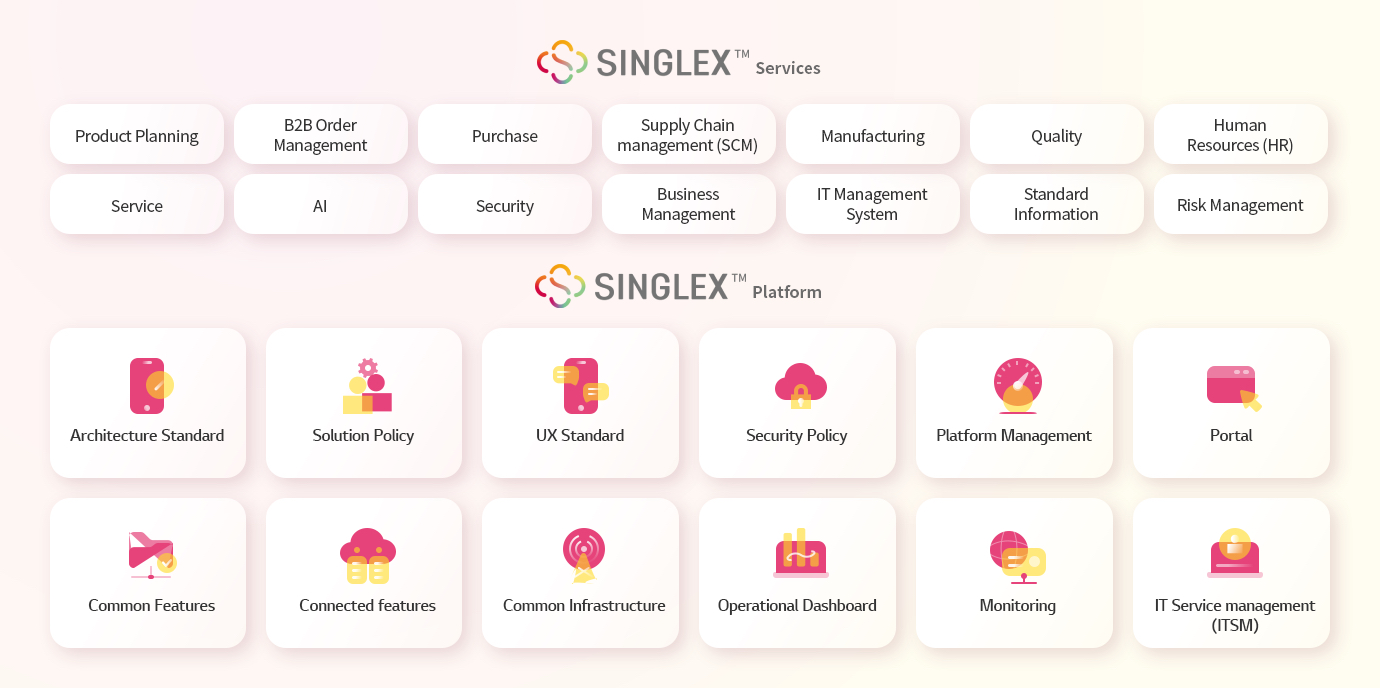 LG CNS cooperates with global DX companies
to provide the best SaaS solutions.
SINGLEX provides services by combining, in optimal form, the global excellent solutions such as ServiceNow, SAP, Salesforce.com, Oracle, and IBM and also the best solutions that major companies have adopted.
Contact the DX expert
of LG CNS directly.
Contact us