Monachian TaaS (Token as a Service) is a service-type blockchain token API service that swiftly connects cutting-edge token technology to corporate businesses. Tokens, the core technology of the future digital asset ecosystem, can be incorporated into your business swiftly and safely. With the full-fledged arrival of digital assets that tokenize real assets and data, SINGLEX TaaS presents a new business model!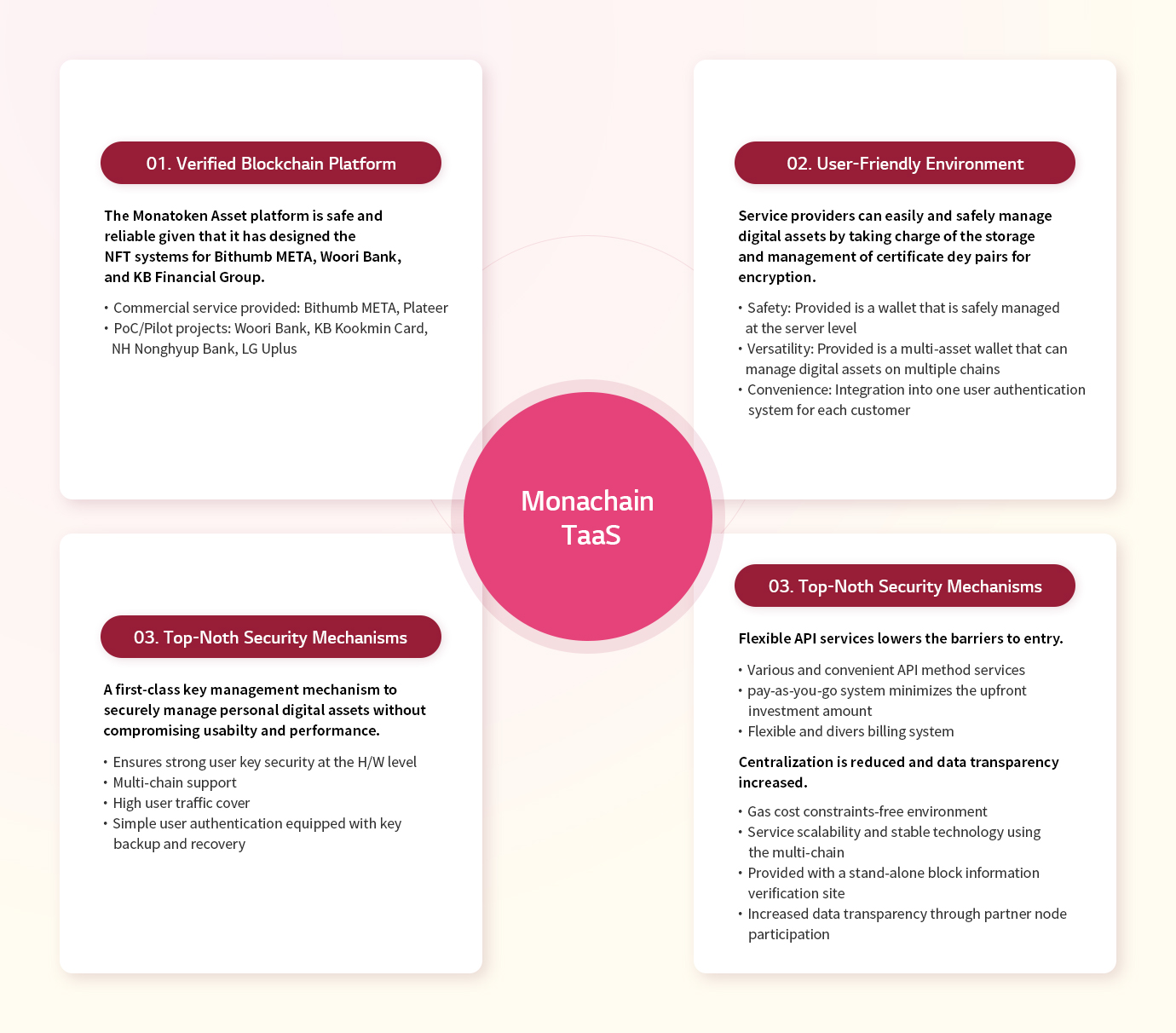 Examine the impact of the implementation of Monachain TaaS.
Make the Tokens Work Faster with More Ease than Others.

On the SINGLEX platform, with is a software-as-a-service(SaaS) form, you can develop and operate stable and systematic services.
This is because it provides essential security, stability, and transparency features for businesses, along with APIs that support Monachain-based mainnet, Mona tokens, and even token-bases business development.
Now, tokens can be made to work faster with more ease than others.

Blockchain Token Buisness can be Expanded in Various Ways.

Monachain TaaS can be extended to various Web3 services as well as API services and scan services that easily cater to a token business. Customers can use API services to develop their own services, or integrate thier business professionally using services of TaaS platform partners or specialized solutions of solution partners. Throught this, the token business can be adopted easily and efficeintly in various fields such as finance, communication, and distribution.

Provided are Various APIs Ranging from a Wallet, NFT Creation to Tokens Sales and Inquiry.

Starting from the wallet, NFT creation, drop, and trading services are provided, along with access to the Monascan site, which informs and verifies blockchain information such as wallet, hash, and token information.
We also provide the demo system and the developer portal to experience the oken application service scene and support API development.
Application Cases
Plateer-LG CNS Co-Developed Blockchain-Based NFT Solution Applicable to e-Commerce Businesses.
We have developed an e-commerce marketing solution with Plateer, a digital platform solution company.
Throught the Monachain TaaS-based NFT service, NFTs can be applied to product guarantees, memberships, reselling, and marketing activities of on and offline shopping malls.
Development of TaaS-Based Tokenized Securities Platform.
LG CNS have added standardized securities token assets and APIs to the token-based blockchain service (TaaS) that was previously provided with a focus on NFT and FT. TaaS can support the establishment of a platform for issuing and distributing tokenized securities.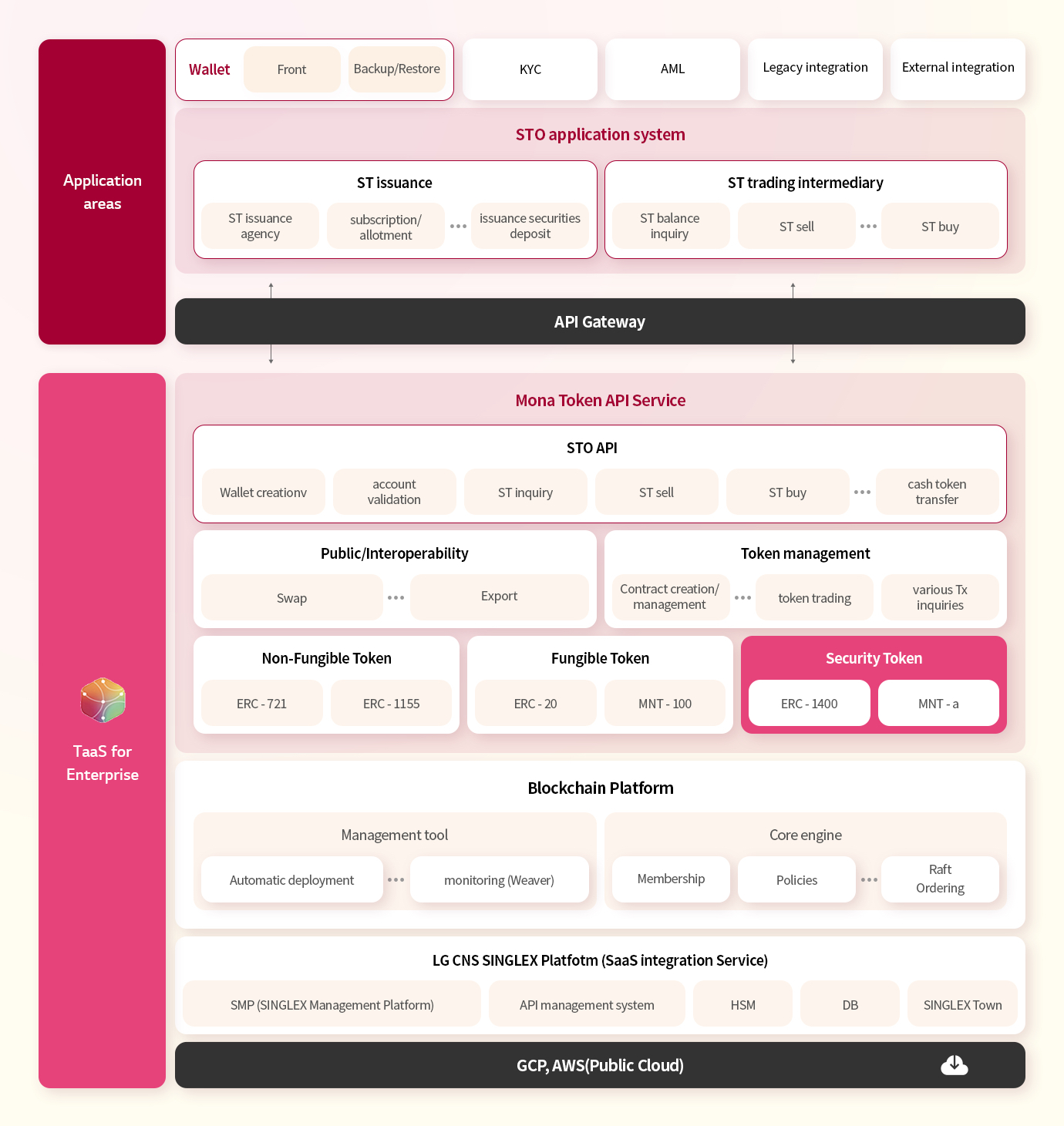 Issuance of NFT graduation certificates.
LG CNS has partnered with Hoseo University to utilize TaaS's NFT issuance service, allowing students to verify their digital graduation certificates without time or space constraints. Monachain TaaS have taken a leading role in the university's digital transformation and have established a foundation that can be applied to various certificates, including degree and grade certificates, in the future.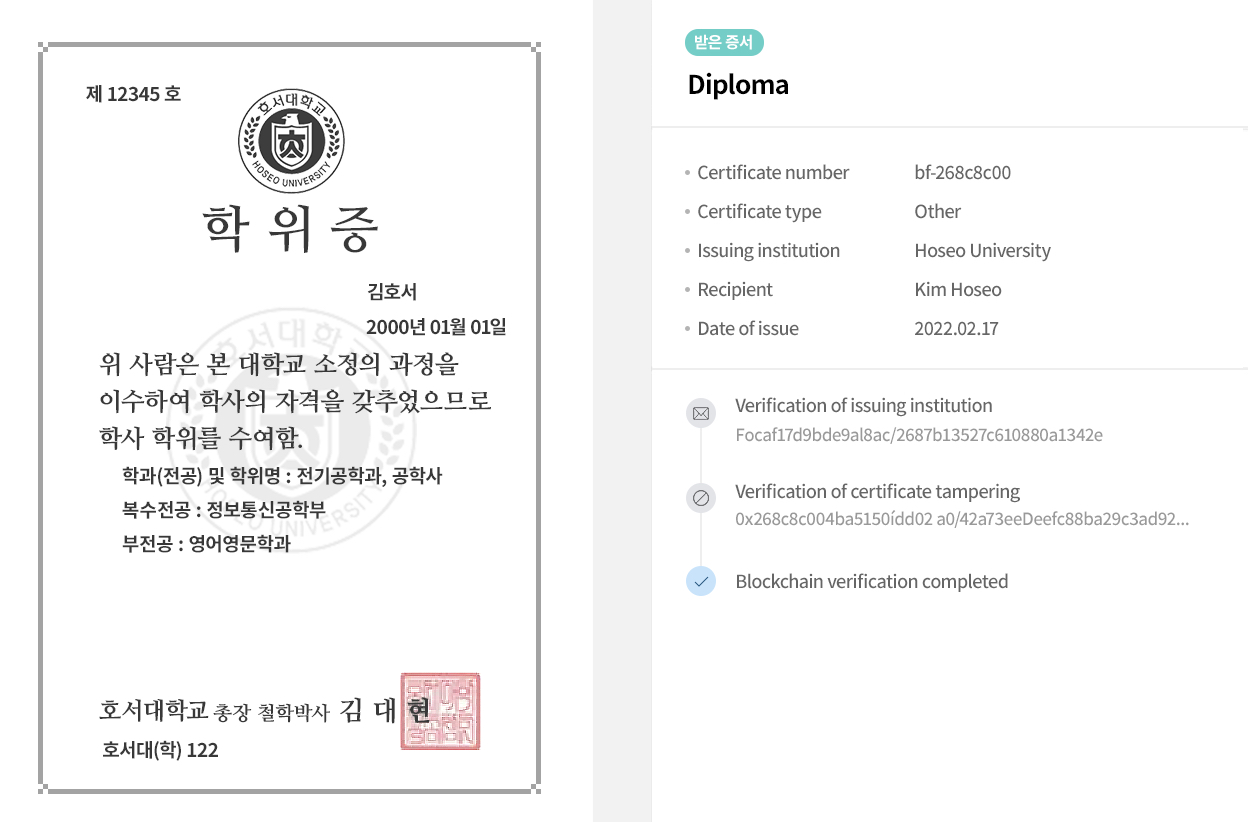 Create new business opportunities by combining token technology with Monachain TaaS.
Contact the DX expert
of LG CNS directly.
Contact us