LG CNS is leading digital innovation in the Fourth Industrial Revolution
with cloud, AI, big data, block chain, and other DX technologies.
With our vision 'Digital Growth Partner', LG CNS is one of the leading DX companies that evolves directly
with clients to fulfil core needs and create DX success.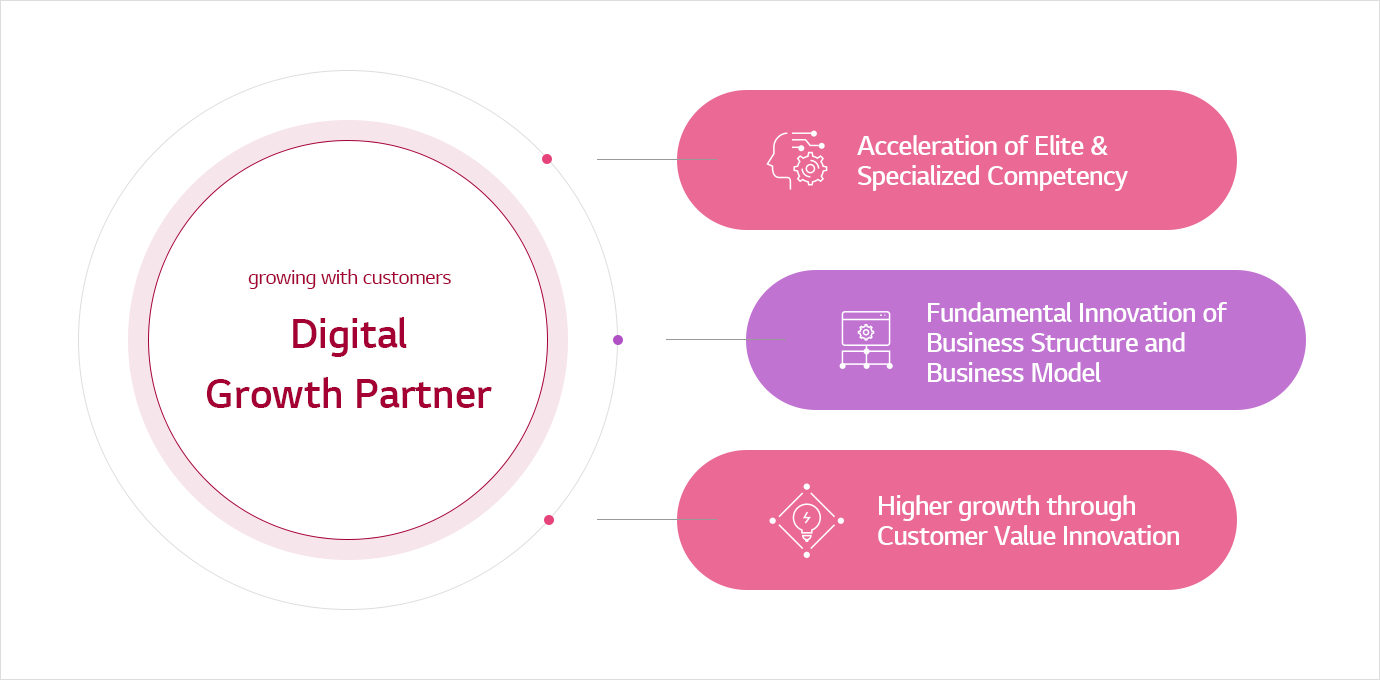 Accelerating DX Education and Specialization
LG CNS employees strengthen their expertise and innovate the way they work based on a competency-oriented culture.
They become the best digital experts by focusing on valuable work, through steady accumulation of personal skill and collaboration.
Fundamental Innovation of Business Structure and Model
In line with the rapid evolution of technologies and services, LG CNS is preparing for the future by expanding our digital expertise-based customer services and building an open ecosystem with specialized technology companies.
Growth Based on Innovation of Customer Value
Innovation of customer value is the core ethic and standard for being a Digital Growth Partner.
LG CNS pursues trust and mutual growth by exploring our customer's needs and values at the deepest level to provide them with new DX experiences.