LG CNS formed the 'O1 Consortium' with large, small and
medium-sized enterprises to implement the first Korean national pilot smart city project, 'Sejong Smart City'.
In the O1 Consortium, companies from mobility, healthcare, smart homes, finance, retail, 5G, and other industries are participating to create the cities of the future. The 'O' of the O1 Consortium stands for 'origin', symbolizes the structure of Sejong Smart City formed in a circle. '1' means embracing the city based on data.
LG CNS aims to provide innovative city services to citizens
by providing an environment to analyze and utilize city data.
LG CNS provides smart services in various areas related to smart cities,
such as mobility, healthcare, and education.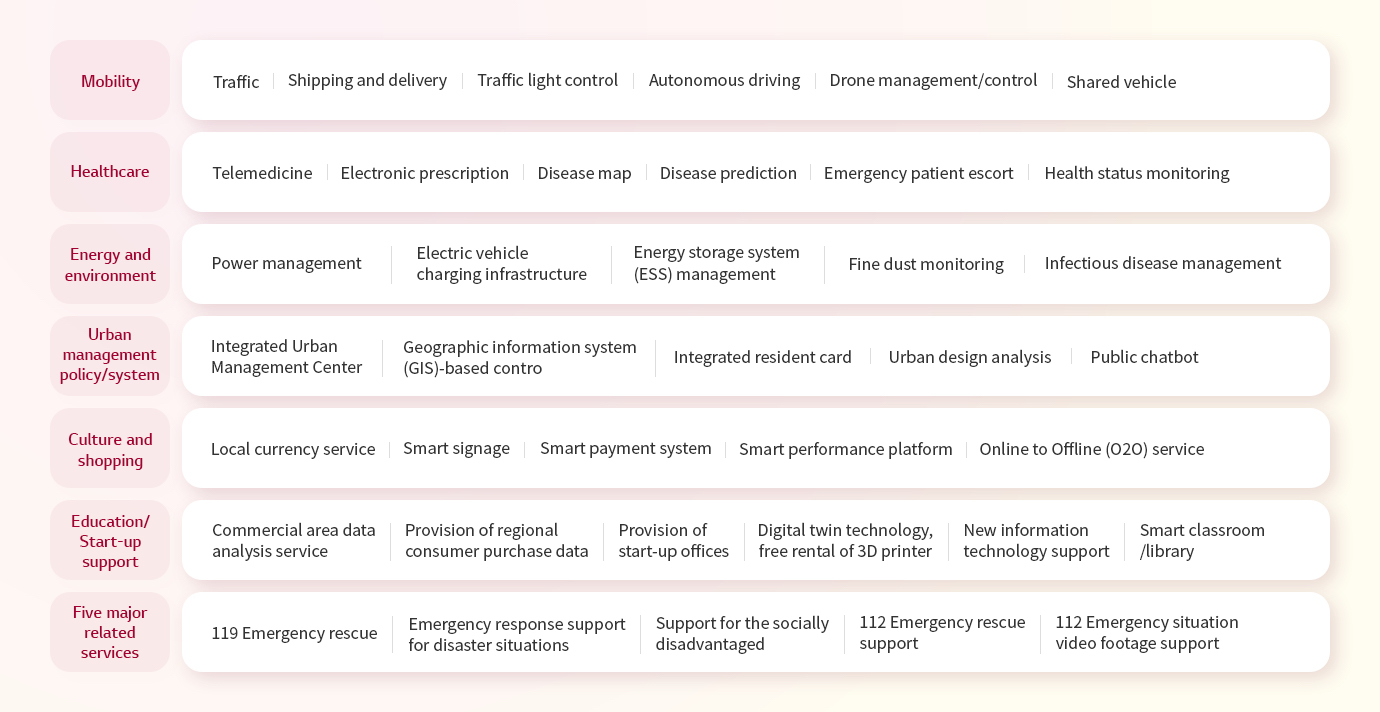 Key projects conducted by LG CNS
Sejong

Designated as a representative private enterprise for building a national pilot city

Jeju

Establishment of a special strategy for the smart city demonstration complex

Jeju

National strategic project
smart city R&D

Haenam

Solaseado Smart City master plan

Magok

Establishment of U-City

Chungra

Establishment of U-City

Pangyo

Establishment of U-City

Daejeon

Establishment of
Future-X – U-City

Seoul

Establishment of
U-Seoul master plan
Contact the DX expert
of LG CNS directly.
Contact us